Bookkeeping Service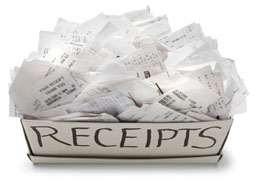 Are you looking for bookkeepers in Loughborough, Leicestershire? If so, we offer free online Sageone software for all our clients so when we receive your information and process it you can view your accounts 24/7 from anywhere, instant access to bank accounts, management information, Vat Returns and yearend accounts. No more need to chase your accountant on when the information will be ready as you have instant access.


Our first step is to work with you so we can gain a full understanding of your business. We then tailor our approach to your requirements so we can provide the exact service you need.


We discuss your requirements with you and provide you with tailored information and constructive advice on a regular basis ensuring that we are always adding value to your business
Where we can help...
We can offer different levels of service from the traditional method of dropping off information for us to process through to full online solutions and training or inhouse systems.


Contact us for a free no obligation quotation.
We can then easily prepare for you...
Management Accounts;


VAT Returns;


End of Year Accounts;


Estimated Tax Liabilities as you go along so there's no end of year surprises;


All your data will be entered in a timely manner on our secure online Sageone software so you can view your accounts information in real time from any where with an internet connection.