Bespoke Software Development Portfolio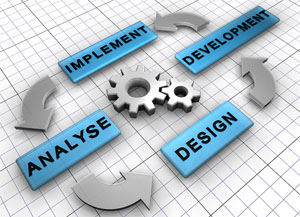 NCAT Solutions offer a complete development cycle beginning with software vision formulating and requirements management, analysis, design through to coding, rigorous testing, implementation, deployment and support.

Below is a small selection of past development ranging from Excel based applications to standalone desktop apps utilising a database backend.

If you would like to discuss a potential project please feel free to contact us for a free no obligation quotation.




Time Sheet Management

Allows users to track hours against projects. Management functions include analysis reports, hours review and approval, budget tracking

Kit Configurator

Allows user to enter unit criteria which the app will then use to reconmend parts and place a kit order

Part Number generator

Database utility to create and store unique part numbers with a selection of prefixes

CRM Application

A custom CRM module to manage customers and training courses

Sales Forecasting Tool

Desktop application to facilitate job level sales forecasting across risk levels

Interactive Service Dashboard

Desktop application designed to run on large display screen with interactivity enabled by mobile remote control

Interactive KPI Dashboard

Excel based application designed to extract source data from external systems and present formatted analysis in an interactive dashboard

Tool Setting Database

Desktop application developed to store tool setting parameters for injection moulding machines